Seit ein paar Monaten ist die neue Ausgabe des Entwurfsmusterbuchs verfügbar. Dies ist meine Übersetzung des Klassikers "Design Patterns" von Erich Gamma et al. aus dem Amerikanischen. Mit der neuen Ausgabe kommen einige Neuerungen und Änderungen. An erster Stelle zu nennen wäre der neue Umschlag: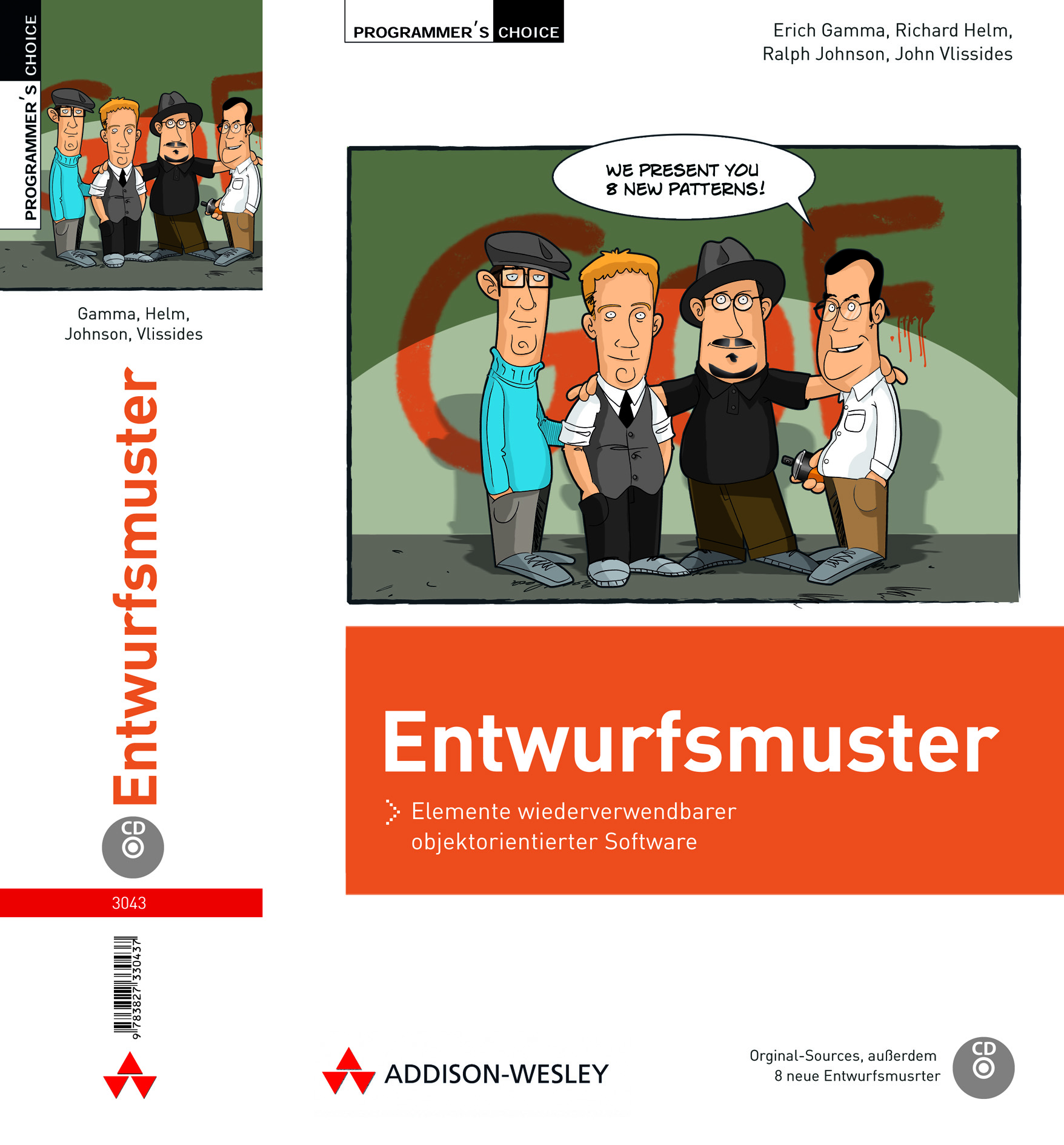 Erster Vorschlag für den Umschlag der neuen Ausgabe
Der tatsächliche Inhalt der Sprechblase in der endgültigen veröffentlichten Fassung ist ein anderer und lautet: "We present you the book that changed software design." Da die Viererbande (Gang-of-four) noch auf ein Nachfolgebuch mit weiteren Mustern hofft, habe ich Addison-Wesley's ursprünglichen Vorschlag entsprechend geändert.
Continue reading "New German Edition of Design Patterns (Entwurfsmuster) book (in German)"