A while back I gushed about how great the Amazon Echo is. True Star Trek feeling for those who remember. I even bought an Amazon Fire tablet to go with it.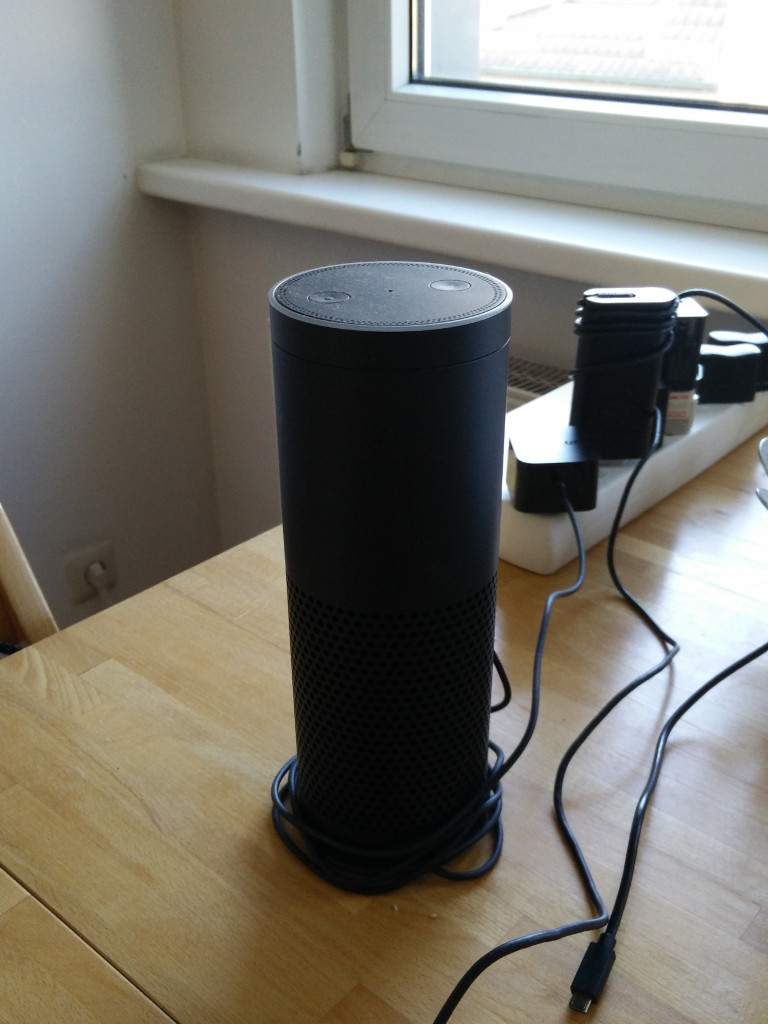 With a couple of months more using the devices, I need to point out their weaknesses.
In a nutshell, if you don't want to be confined to a closed Amazon software ecosystem, don't bother buying.
The devices shines with an Amazon Prime subscription, but everything beyond that is just tiresome.
For one, I own a media streamer that is not a big brand one and that does not have a microphone and does not call home to some service. I can't get Kore, the default remote for the Kodi media streamer I'm using, from the Amazon store. I can side-load it, but why do I have to?
My media streamer is coupled with a NAS, because I like to make my own recordings and to watch at my leisure. I also ripped all my CDs so that I can stream my MP3s from that NAS. As to the Amazon Echo, it can't stream directly from a NAS. I searched high and low, to no avail. How annoying is such a basic feature, missing? I finally found a solution in the form of a work around: I'm using a mobile app, which connects to the Echo using Bluetooth, and streams the music from my NAS. That's an unnecessary detour, but at least it is working—most of the time, I have yet to figure out why the music stops intermittently.
The final missing feature is a connection with Skype, so that the Echo can serve both as a speaker and a microphone for telephone conferences. If the Echo could do this, each office at work would get one for conferencing. The audio is that amazing. Sadly, the Echo does not support the necessary Bluetooth profile. I guess this is deliberate, though a market opportunity ignored.