Last Saturday I visited the "R|Evolution" exhibition at Silicon Valley's Computer History Museum (more on that later). One reason why I went there was to see the "community wall" of plaques sponsored by small-time donors. I had sponsored one and my saying on it was:
In honor of Peter Naur: To program is to learn.
I'm sure Peter Naur is being honored by the CHM elsewhere and in a more appropriate style than my whimsical plaque, but I wanted to use this blog post to explain the plaque and the meaning of the saying on it.
Like every non-profit, the CHM is always looking for support and donations, and so they had called for financial support in late 2009 and promised a plaque on a community wall as a way of saying thanks for the support.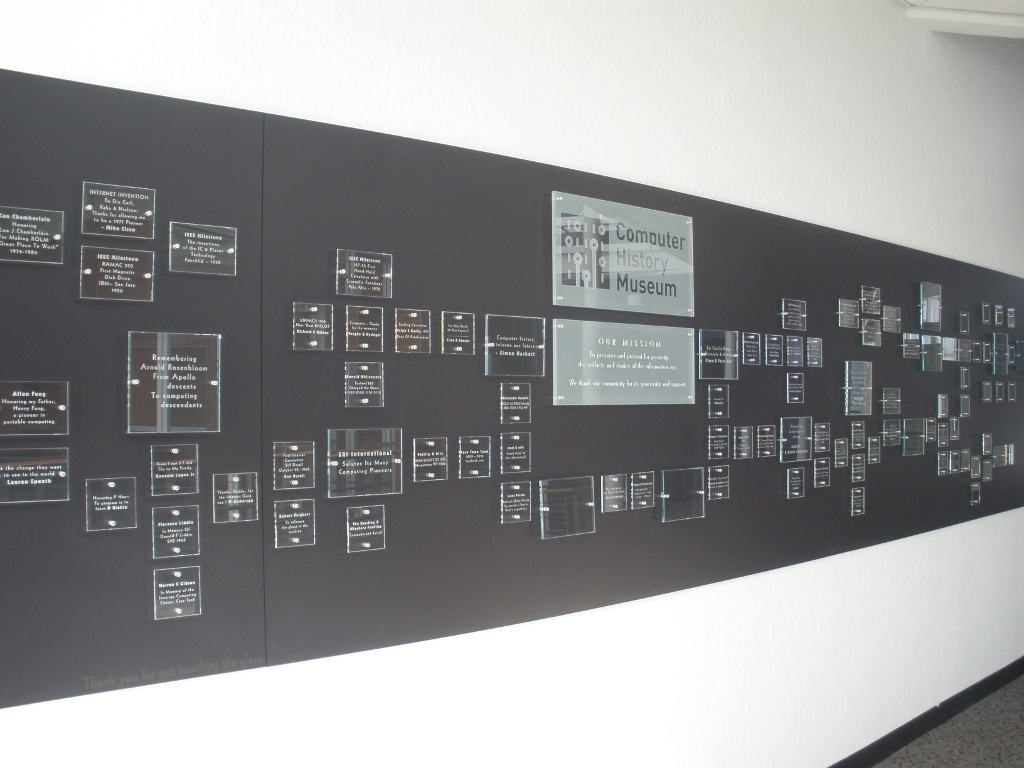 Community wall (of small-time donors) at the CHM, Feb 2011
Continue reading "Honoring Peter Naur on the Community Wall at the Computer History Museum"